Europe's first online shop
for tree house builders
HOW TO: Attach
How to attach a treehouse platform safely in the tree without harming it? We show you the most important fastening techniques: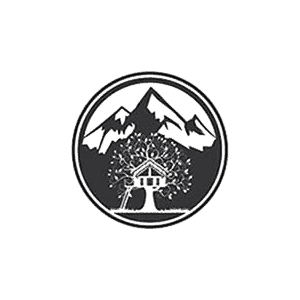 1. Treehouse Screws – State of the Art
The first tree screws were introduced to the market about 25 years ago under the names "Garnier Limb" and "Treehouse Attachment Bolt" – this is how the success story of modern tree house construction began. The basic idea of the screw is to imitate a natural branch. The injury to the tree is punctiform and resembles that of a branch breakout, i.e. the tree knows exactly how to react to injuries of this kind: it seals the wound, stores fungus-inhibiting substances and forms stronger reaction wood. The "artificial branch" is walled around year after year, and after some time the screw becomes an integral part of the tree. As a wound is created, the carrier tree should have good bulkheading capacity and a good wound reaction. It must be vital and have no internal rot in the area of the screw. Read more about "Choosing the right tree".
ADVANTAGES:
Well-proven & field-tested fastening technology
Tree can grow freely – no crushing and constriction
Loads are introduced directly into the trunk –> high load-bearing capacity
No maintenance
Many screw accessories – large variety of platform design
Failure is slowly becoming apparent through plastic deformation in wood.
Inconspicuous – Aesthetic imitation of branch
DISADVANTAGES:
Load capacity can vary with type of wood – see grafic
High cost
FIELD OF APPLICATION:
For permanent installation > 20 years
Maximum safety at maximum load
Log Diameter > 30 cm
MORE INFORMATION ABOUT TREEHOUSE SCREWS: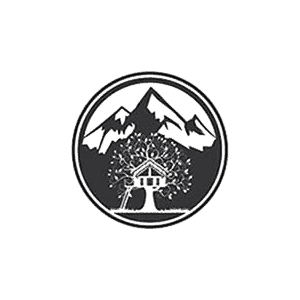 2. Rope Attachment – Hanging your treehouse
A very elegant & low injury method is the hanging of the carriers by means of rope. The system consists of three parts:
Tree supporting sling (also called "tree protection belt")
Cable & turnbuckle (steel or Dyneema)
Anchorage on carrier beam (e.g. ring nut + carriage bolt)
The tree holding loop is placed around a twig (preferably a U-twig) or a stable branch forking. The rope is tensioned by means of a turnbuckle. The anchor point should be located as centrally as possible on the main trunk, so that the loads are introduced directly into it, and the construction does not begin to sway in the wind. Avoid large lever arms and ensure that the rope course is as vertical as possible. Well suited are trees with a thick, robust bark (dead bark), e.g. oaks and chestnuts. Beech trees are less suitable because their very thin bark offers little protection against abrasion.
ADVANTAGES:
No open wound
Low cost
Very high load capacity with direct introduction into the trunk (4 – 8 tons)
Tree can move freely
If tree gets crushed, then only on top side
Subsequent height adjustment via turnbuckle possible
Can also be retrofitted
DISADVANTAGES:
Less freedom for platform and treehouse position – depending on cable anchor point
Susceptible during storms
Failure of cable or broken anchor point can happen abruptly, without visible advance notice (treehouse screw attachment, on the other hand, indicate their failure by slow deformation).
Rope run can interfere
According to DIN, tree loops must be replaced every 8 years.
FIELD OF APPLICATION:
Anchor point is an external branch fork or V-twig –> low loads
Anchor point is directly at the main trunk & U-twig –> high load possible
Good alternative to tree screws for very soft woods (willow, …)
Excellent for temporary installations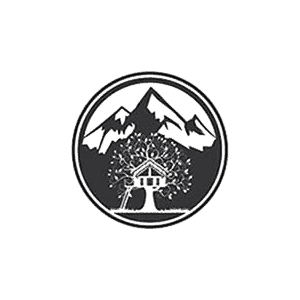 3. Cuffs – Be carful with long term damage
Cuffs usually consist of a two-piece steel ring that surrounds the tree trunk; the technique works similar to a belt using contact pressure. In order to prevent the steel ring from slipping, it can also be attached to the tree with screws. Be aware: so that the tree is not tied off, the steel ring must be adapted every few years to the thickness growth of the tree.
ADVANTAGES:
No open wound (if no additional screws)
Load is introduced directly into the trunk
High load possible
DISADVANTAGES:
Assembly requires a lot of experience
Tree trunk should be round
Expensive special design
Tedious readjustment every 3 – 5 years
Danger of flat crushing of the main trunk –> complete line system impaired, predetermined breaking point
Long time studies show, that there are many problms with cuffs after 10 – 20 years, because the trunk diameter cannot grow freely
FIELD OF APPLICATION:
Cuffs are particularly interesting for single trees whose trunk diameter does not increase much.
Tree with robust bark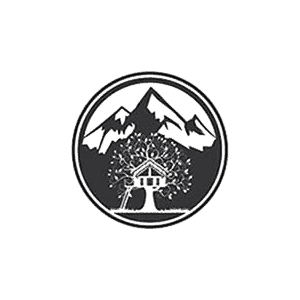 4. Stilts – On the safe side
Stilts are used wherever there are concerns about the bearing capacity and vitality of the tree. In order not to overload the tree, a combination of stilts and other attachment methods is often the only sensible solution. Depending on the dimensions of the stilts, extremely high loads can be absorbed; this in turn allows the use of heavier materials, which are particularly attractive in the luxury sector (stone slabs, solid wood, bathtub, …).
ADVANTAGES:
Simple assembly
Load capacity virtually unlimited –> heavy construction possible
Tree trunk is not injured
Statically easy to calculate and very safe –> optimal for public projects
DISADVANTAGES:
No "real floating tree house".
Supports and stiffeners disturb aesthetics
Root damage due to earthworks & concrete foundations
FIELD OF APPLICATION:
Stilts houses can be built around any tree
Everywhere where tree is too small, too crooked, too old, too weak
Attention with the foundation work! Even if it happens in secret, root injuries are at least as bad as sawing off branches. Root damage should be avoided above all in the immediate vicinity of the trunk (1 – 1.5 m)!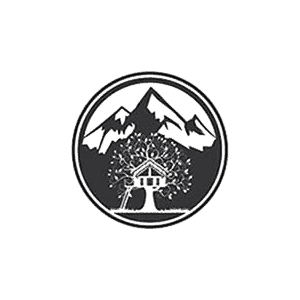 5. Through-Bolting – Alternative Rope Attachment
This is a variant to attach ropes to the tree; this technique is also frequently used in tree care and tree crown securing. A 20-30 mm hole is drilled horizontally through the entire trunk. Then a suitable threaded rod is pushed through the hole and a large washer & nut is attached on one side and a ring nut on the opposite end – this is the attachment point for the rope.
ADVANTAGES:
Very high pull-out resistance
Is well overflowed by tree growth
DISADVANTAGES:
The thicker the trunk, the more complex the assembly: very long drill required, difficult handling
Core is drilled through – core rot can spread in two directions
FIELD OF APPLICATION:
Light, horizontal rope and cable attachments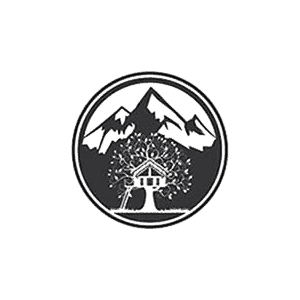 6. How NOT to do – Amateur anchoring techniques!
Keep your fingers away from nails, normal wood screws or similar items from the DIY store, with a diameter < 20 mm! These are not designed for the high alternating load in the tree, and can suddenly fail. We also strongly advise against replacing the quality of the screws with quantity – the tree will thank you!
Also avoid clamping techniques in which carrier beams are pressed directly against the bark. This technique, which is very popular in climbing forests, leads to long-term crushing, impaired growth and predetermined breaking points.
Waterlogging can accumulate at the contact zone, causing the wooden beams to rot and a weak point to develop. Crushing is also caused by wrapping ropes and steel sleeves, which are not regularly readjusted. The result is a disturbed water and nutrient supply of the tree, in the worst case it dies or breaks off at the constriction.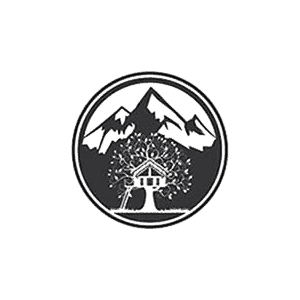 7. Table – Fastening methods compared
The following table shows the evaluation of a survey of 16 professional tree house builders and 2 tree biologists (Bachelor thesis Onja, 2017):
| | | | |
| --- | --- | --- | --- |
| Criterion | Cable Suspension With Tree Loop | Tree House Screw (Standard Model TAB) | Cuff |
| Protection against injuries | ++++ | +++ | + |
| Simple mounting option | ++++ | +++ | + |
| Adaptable to thickness growth | ++++ | ++++ | ++ |
| Maintenance cost | ++ | ++++ | + |
| Expenses | $ | $$ | $$$ |
| Sturdiness | +++++ | +++++ |  ++++ |
| Safety and security | +++++ | ++++ | +++++ |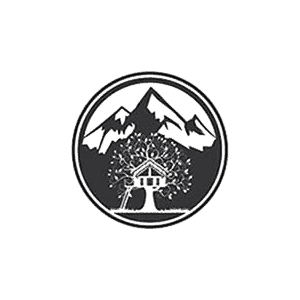 8. Conclusion – Choosing the right anchoring method
As can be seen from the above comparison, there is no "best anchoring method". Each attachment has its clear advantages and disadvantages. Also, you will not always find the perfect tree on site. That's why each treehouse project has to be decided individually.
At first glance, embracing methods are more gentle on the tree, but there is always the danger of large-area constriction. Violating methods initially act as a deterrent, but are more sustainable and safer in the long run. The big advantage is that the tree integrates the steel part firmly into its life situation.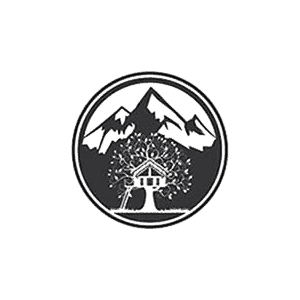 Dive deeper into the world of treehouse building… read on