EUROPES #1 ONLINESHOP
FOR TREEHOUSE BUILDERS
How much does a treehouse cost? Should I build it myself or have it built by a professional? Where can I save costs?
To estimate the costs, we will show you examples of different types of tree houses.
After that, we will go into more detail and show you where you can save money.
1. Example material costs of different DIY treehouse types
Mini children's hideout (tree hut)
4 – 6 m²
single-shell / for summer
very simple construction
Material costs: 1000 – 2000€
DIY construction time: 1 – 2 months
Simple children's playhouse
6 – 10 m²
simply built for summer
small terrace
play elements / slide / swing
Material costs: 2000 – 4000 €
DIY construction time: 2 – 3 months
Tree house to spend the night in summer
10 – 15 m²
uninsulated for summer months
small bed
small terrace
for several people to squat together
Material costs: 4000 – 6000 €
DIY construction time: 3 – 4 months
Insulated tree house for sleeping in winter
10 – 15 m²
insulated for cold winter months
upmarket quality
small bed
small terrace
for several people to squat together
Material costs: 6000 – 10000 €
DIY construction time: 3 – 5 months
Tree house for living
15 – 25 m²
insulated for cold winter months
extended living space for sleeping / working / relaxing / renting out
upmarket quality
electricity
bed, terrace
for several people to squat together
Material costs: 9000 – 20000 €
DIY construction time: 4 – 5 months
Large luxury tree house for living
25 – 40 m²
for living and renting
modern tree house hotel
several overnight guests
upscale quality
heating & sanitary connections
Material costs: 25000 – 40000 €
DIY construction time: 5 – 7 months
2. Costs for professional treehouse attachment
A tree house floats above the ground – the key to the wonderful world of tree houses is the right fastening technique.
You have to reckon with the following costs / unit:
Wooden support + post shoe + concrete for foundation
Treehouse Screw + Support
Tree strap + steel cable + turnbuckle + ring nut + carriage bolt
2 steel rings with strut connections (custom-made by locksmith)
Depending on how many fixing points your tree house has, the costs/unit have to be added, e.g.:
your hybrid tree house is to be supported by a tree and 2 posts, then you usually need 2 tree house screws & 2 supports:
2 x 350 € + 2 x 110 € = 920 € 

for the professional mounting of your tree house.
3. Build it yourself or have it built by a professional?
Take the above material costs x 3 and you are about the price of a professional treehouse from a reputable craftsman. A dream house from DMX treehouse professional "Pete Nelson", for example, costs upwards of $200,000!
Advantages of "having it built by a professional":
everything works 😉
years of practical experience, elaborate details, top quality
your tree house is safer and will last longer (> 20 years)
short construction time (assembly time on site only 1 – 3 weeks)
more extreme projects at greater heights possible – professional tree climbers
Advantages of DIY "Build your own tree house":
lower costs (approx. 1/2 to 1/3)
the feeling of having created everything yourself – your children will be proud of you!
Fun for the whole family – community project
you gain handicraft experience that will serve you for a lifetime
Unique project!
4. My personal experience – Just do it yourself!
"There is nothing more beautiful than having built a house with your own hands!"

Vitus Wahlländer – Founder of TheTreehouse.Shop
"Before my apprenticeship as a carpenter, I built my first own house on stilts. For this project, I had taught and worked out everything myself: from planning, to handling the machines, to working out details, it was new territory for me.
Since I have always been an enthusiastic tinkerer, I totally thrived on this tree house project. Family, friends and neighbours helped me with words and deeds, and so after about 5 months the finished house was standing in the garden."
The path to becoming a treehouse professional…
"In the meantime, I have been working as a skilled tree house builder at Baumbaron GmbH for more than 5 years; we have all conceivable tools, precise machines and large material stores, we work with 3D plans and are an absolutely well-coordinated team. As professional tree climbers, we can reach heights that are difficult to reach without special tools. I love this job!"
My recommendation to you:
"If you can take your time, are handy and have a few nice helpers, I urge you: build your tree house yourself! It is an incredibly beautiful and satisfying experience to build a little house with your hands – to create your own personal oasis of peace, according to your own wishes… no matter how long it takes."
5. Where can I save money? New or used?
New:
If you want to buy new building material, there are no upper limits to the price, as always.
Here are some prices for quality goods:
Small wooden window (double-glazed by a carpenter): > 250 €
Wooden door with high-quality fittings: > 350 €
Opening skylight: > 400 €
Shingle roof, three-ply, with battens, approx. 10 m²: > 800 €
Wooden boards, planed, larch, 1 m³: > 500 € + 10-20 % waste!
Spiral staircase, 180°: > 1.500 €
Used:
A charming adventure tree house/board shed can be very cheap:
You use used materials, such as scrap wood, windows and doors from renovation or demolition work, screws and nails from grandpa's workshop box.
You already have a well-stocked workshop and borrow the missing tools from friends.
You spice it up with creativity and a talent for improvisation.
Minimum material costs for a "Pippi Longstocking tree house": 700 – 1,500€.
Our savings tip: Search on online platforms like "ebay Kleinanzeigen", "Quoka" or "shpock"; or post on social networks that you need building materials for your tree house… you'll be surprised how many nice things you can find there!
"The small things":
+ don't underestimate the cost of small stuff:
Stainless steel screws, ropes, battens, foils, tape, lamps, cables, fittings, insect protection, interior furnishings, slide, swing, play tower, …
+ Tools, wear and tear, waste:
Sandpaper, saw blades, bits, measuring devices, equipment maintenance, wood waste …
These hidden additional costs can also quickly become > 400 €.
A normal, habitable DIY tree house with new materials quickly adds up to 7,000 – 15,000 € (pure material costs, without working time).
6. How long does a tree house last?
The lifespan of a tree house depends on several factors:
Construction quality (quality of the materials used, detailing, roof structure, …)
Roof pitch, – overhang and – covering
Tree (vital vs. rotten)
Exposure and climate (much shade, precipitation, humidity, storms, …)
Use and maintenance
A well-built tree house is comparable to a mountain hut or a boathouse. Properly assembled and under normal circumstances, tree houses will last at least 20 years! Then small things may need to be touched up, e.g. roofing (shingles) or individual floor boards that are exposed to strong weather.
What if the tree dies?
If for some reason the tree should weaken, you can always put the existing tree house on stilts – so the tree can grow old in peace and the house will stand for all eternity.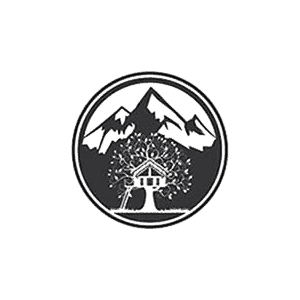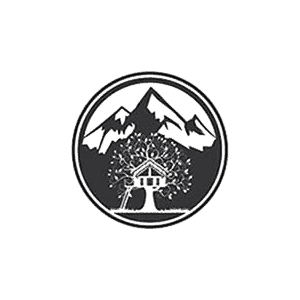 Learn more about treehouse building