Europe's first online shop
for tree house builders
Which are the best trees for building a treehouse – decidous trees or conifer? What diameter should the trunk have? Is my tree healthy and how long can it live?
To build a tree house, the tree is supplementary, support and foundation at the same time – therefore based knowledge about the tree is essential!
1. Which are the best trees for treehouse building?
Important: When building a tree house, there is
no "most suitable tree"
. The
individual wood quality
varies from species to species, from location to location, from tree to tree, but also within one and the same tree. The main influences are climate, weather, soil quality and exposure.
Each tree is unique!
Once you have internalized this, there are of course tree species that are better suited for building treehouses than others – studies from forestry science, tree biology and tree statics prove this.
The following wood properties are good:
high wood strength
good wound sealing
rapid cultivation of reaction wood
high average life
large expected trunk girth
straight stem
robust bark
We have analysed these properties and summarised them in a list; it shows us which trees are particularly suitable for building treehouses.
Especially suitable are deciduous trees such as beech, oak, lime, maple, ash and chestnut, as well as coniferous trees such as larch, pine, Douglas fir and fir.
Less suitable than sole carrier trees, birch and the species listed below.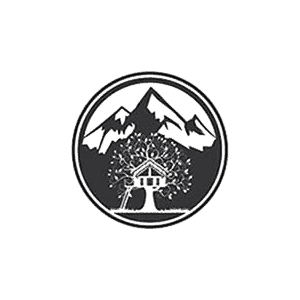 2. What is the minimum trunk diameter?
The MTD is measured at the
height of the platform
(mean value); it should be
at least 30 cm
, or
better 45 cm
in the case of a main tree or a solo treehouse.
A large diameter means:
The tree is adult & resistant
It can withstand extreme situations (storms, dry seasons, branch breakouts, hail damage, etc.)
It can carry very heavy loads and is less susceptible to vibration
When the tree is fully grown, it consumes less energy for growth at altitude; it builds up safety reserves and uses these specifically for wound healing and the cultivation of reaction wood
When drilling, the percentage of injured tissue is lower
For the tree house construction this means that the tree must be all the more massive:
The greater the load (dead load, wind, snow)
The more screws are placed in a tree
The higher the tree house is fixed in the tree
The worse the tree species is suitable for treehouse construction
The worse the general condition of the tree is
The following table illustrates the considerations for the minimum trunk diameter:
| | |
| --- | --- |
| Minimum trunk diameter main beam | 45cm |
| Minimum trunk diameter secondary tree  | 30cm |
| Suitability according to above list: birch or worse | +5cm |
| Tree house very big and heavy | +5cm |
| Platform higher than 5 m -> each additional meter | +3cm |
| Unusual snow loads and storms (mountain ridges, coastal regions, …) | +3cm |
| Number of screws > 1 -> each additional screw | +3cm |
These values serve as a guide, and should be adjusted individually depending on the local situation.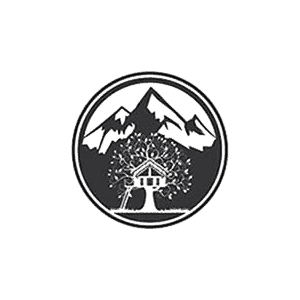 3. How do I know if the tree is healthy?
Decades of professional treehouse construction have shown that trees do not repel a tree house, but rather integrate it into their lives over time as a fixed component. This costs the tree energy, which will consequently be lacking in other places. But how do I know whether the tree is healthy and has sufficient energy reserves?
For private and smaller tree house projects a visual evaluation of the tree is sufficient.
You can see if the tree is healthy or sick.
Similar to humans (posture, skin, hair, scars, …), there are also visible signs of poor health in trees:
Unhealthy crown appearance (little and irregular foliage)
Many dead wood branches (without leaves)
Longitudinal cracks
Unhealthy dying bark (pest infestation!)
Woodpecker (insect infestation!)
Excessive moss
Hollow sound (knock test with hammer)
Many "secondary drives" (new branches growing out the middle of the trunk)
Mushroom fruiting bodies -> do not build here!!!
In addition to the tree, be sure to observe its location and surroundings – be careful with:
Very soft soils (weak root system)
Very wet soils or flood plains
Trees on steep slopes
Trees on rocks
Fungal or insect infestation on neighbouring trees
Species-specific diseases, e.g. dying ash and elm, chestnut (miner moth) and spruce (bark beetle)!
Curvilinear, sloping trunk
Tree houses should only be built in straight and absolutely vital trees.
If there are doubts about the health status of the selected tree, or if it is a public or particularly large project, a tree biologist or tree expert should be consulted in any case. Always make your decisions in favour of the tree, reduce the tree house if necessary or use stilts for anchoring.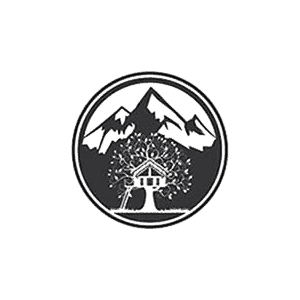 Become a treehouse professional… read on