Europe's first online shop
for tree house builders
How to plan and build a treehouse – explained by a professional!!!
1. Measuring trees – what is possible at all?
Once you have found 
your dream tree
,
measure it as accurately as possible
:
Diameter in different heights
Inclination / curvature of the tree trunk
Branch courses
Spacings
It is best to determine the desired height of the platform and mark it (small screw, paint spray, etc.).
Climb into the tree and spend some time there – this will give you a good feeling for the height, the view, the course of the sun and possible fixing points for the treehouse screws.
If you're not always there, take pictures from all possible angles. Place reference points in the picture (e.g. meter rule, long spirit level and colourful height markings) – the pictures will still be meaningful later.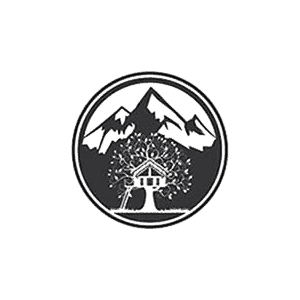 Take your time and go inside yourself! The more accurate your idea of the tree house and its use in the environment is, the more joy you will have with it later.
Basic consideration for the use of space:
What is the primary benefit? Children's playhouse, sleeping place, oasis of peace, pub, sauna, office, creative room, …
Who uses the tree house? Children, adults, friends, guests, dogs, cats, …
How many people should be able to stay in it?
What institution? Double bed, desk, couch, hammock, shower, …
In which seasons is the tree house used? Insulated, fireplace, electric heating, …
Construction:
The subtleties of planning – here you can see the good architect:
Exposure of the tree: dominant wind and weather direction
Which view do I want to enjoy? Where do I place windows and openings to direct my gaze? Panorama windows, corner windows, roof windows, …
What does the tree look like in winter, where could my field of vision disturb my neighbours?
The course of the sun – how can I optimally capture the light? Where can I create a magical atmosphere with shadow and light?
What should the drainage system look like? Do I extract important rainwater from the roots?
Where do I place sockets, cables, light switches and lighting?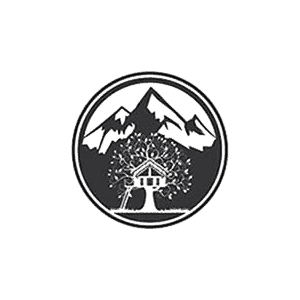 3. The exact plan – the art of building a "Tiny House"
Once the first draft has been completed, the drawing of the plans can begin.
Now the exact dimensions have to be worked out:
platform width
sidewalks
wall heights
doorways
window dimensions
roof overhang
banister shape
bed dimensions
seat heights
hammock area
swinging possibility
If this should be difficult for you, simply go through the house with a yardstick and measure everything that seems comfortable to you. Move through rooms consciously – you'll quickly get a feel for the dimensions you want.
The ultimate goal is to create the ultimate cosiness, and to plan from the outset exactly where you will linger later!!!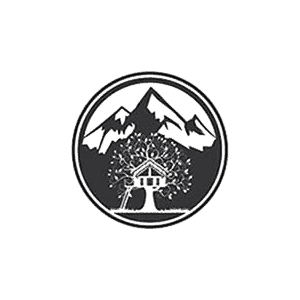 In order to plan your  tree house perfectly, inform yourself in advance about the desired materials and their dimensions. Building materials are available in fixed standard sizes and thicknesses, e.g. insulation boards have a width of 625 mm; if it is possible to lay the wall structure on them, you save a lot of work and waste.
Important: Tree house construction is lightweight construction!
Avoid heavy materials such as stone slabs & steel parts, but also heavy woods such as oak. The wood in the outside area should be natural, and have a natural weather protection (e.g. larch, Douglas fir).
For the sake of the environment, wood should always be sourced from regional sawmills.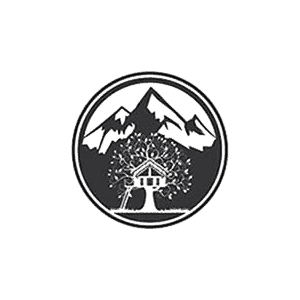 5. Implementation & assembly
Now it's time to get your hands on it. Since you work almost exclusively with wood, the following tools are sufficient as basic equipment:
Powerful cordless screwdriver with exchangeable battery ( > 18 V; 4 Ah)
Measuring tool (measuring tape, long spirit level, angle, plummet, distolaser, …)
Hand tools (hand plane, chisel, saw, hammer, cutter, glue, …)
Electric circular hand saw with rail
Large cross-cut saw with angle adjustment
sander
flex
possibly router with rail
Safety equipment (hearing protection, gloves, glasses, helmet, climbing gear…)
Ladders, scaffolding, ropes, pulleys, …
Our many years of experience as tree house builders have shown that it is much more efficient and precise to prefabricate the individual parts on the ground and then join them together on the platform.
Sequence of assembly:
Mount screws / suspension cables or set foundations
Attach substructure and main beam
Fastening the platform to the substructure
Platform planked with boards
Set up walls
seal the roof
Installing doors & windows
Fasten railing
Install access steps (stairs, ladders, …)
Fine-tuning & details
interior decoration
Hug the tree hard and thank it for hosting you!
Party!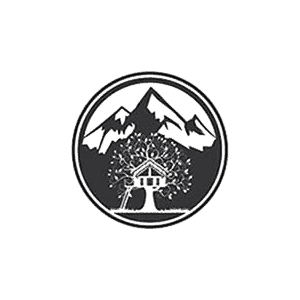 Hakuna Matata Berzel und Weißbier let's go on…