Europe's first online shop
for tree house builders
How do trees get along with screws, nails, bolts and other steel objects?
"Screws damage the tree! Just one copper nail is enough and the whole tree will die!" Is that old myth true? Many people are initially averse to drilling into a living tree – understandably so. But is a small drill really a danger for the whole tree? How does the tree get along with the steel foreign object? Are clamping fastening methods the better choice?
We will discuss these concerns: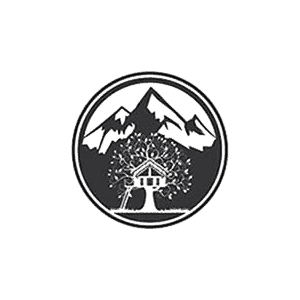 Concerns 1 – Steel is not compatible with wood?
The combination of steel & wood harmonises perfectly! Proof of this is, for example, the over 20 year old tree house constructions by Michael Garnier in the USA.
Numerous experiments have shown that the tree does not repel the steel, but envelops it, fully integrating it into its life situation (see photos: Out'n'About Treehouse Resort 2016).
Also nice to check out on google: "tree swallows bike"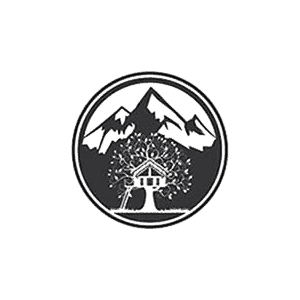 Concerns 2 – The screw hurts the tree?
Every screw hole is an intervention in the tree, but trees know how to handle this kind of injury very well – it resembles a branch burst: The tree is drilled and some of its water and nutrient pipes are interrupted. The broken tissue is renewed in the following years, in the meantime the tree draws on its energy reserves.
The big advantage over the branch burst: The wound is immediately closed again with the treehouse screw – so no insects and fungal spores can enter.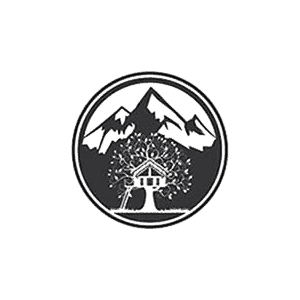 Concerns 3 – The tree will suffer from screw and treehouse in the long run?
This concern is lost when one knows how adaptable and resistant adult trees are. If a tree has survived the difficult years of growth, it is already a proof of its incredible survivability. Throughout their lives, trees are repeatedly confronted with injuries and problems:
Natural influences such as: Forest fires, droughts, permafrost, floods, avalanches, lightning strikes, branch bursts during storms and snow, leaf loss due to hail, fungal and insect attack, …
But also man-made damage such as..: Auto impact accidents, root damage during earthworks, section of the water supply through new buildings, compaction of the soil and thus lack of oxygen supply for roots, damage caused by neighbouring felling work, …
A vital tree can cope well with such extreme situations, as it has large energy reserves (carbohydrates & fats) in its adult state. Its entire structure is designed for a multiple of its everyday load. It is not for nothing that trees belong to the oldest living beings on earth!
Trees Are True Masters Of The Art Of Survival And Adapt Quickly To New Situations!
A survey of 18 professional tree house builders showed that out of 2253 tree houses built, only two trees were directly affected – far less than 1 per mille. (Source: Bachelor thesis by Onja Johannes Hardorp, 2017, HNE Eberswalde)
Tree house professional Johannes Schelle raves about his tree house, which he screwed to a beech and a lime tree 12 years ago: "The trees have a magnificent crown and flower two weeks longer every year than all other trees in the garden."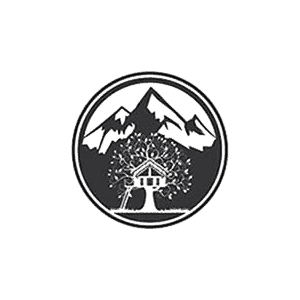 Concerns 4 – Why screws at all? Are injury-free methods not inherently better?
So-called "injury-free" fastening techniques can also have a negative effect on the tree. Since no direct intervention is necessary, they initially appear more harmless; the damage only becomes apparent in the following years.
If the tree continues to grow in thickness, looping techniques (tree loop, cuff, clamping techniques) often lead to constriction of the nutrient-conducting tissue.
This constriction is more extensive and ultimately more damaging than punctual injury by a screw.
Even stilts can cause severe damage to the tree if the root system is injured during foundation work (similar to branch breakage, open wound for fungal spores).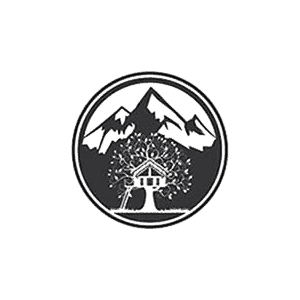 Conclusion – The Tree House Screw as "State Of The Art" of Treehouse Building
Normal screws from the DIY store are not suitable for fixing a tree house, they are not designed for such high loads. Also embracing methods are for a long time rather tree-damaging.
Special treehouse screws were therefore developed in order to be able to take the greatest possible loads and still work in a way that is gentle on the tree.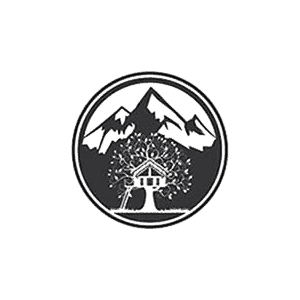 Concernes disappeared? Then you are ready to learn more about proper treehouse building…