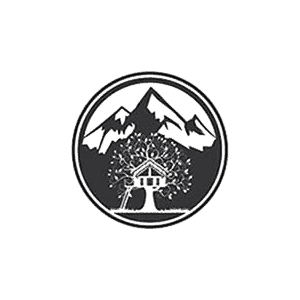 From Civil Engineer to Treehouse Engineer – The Story of TheTreehouse.Shop
My name is
Vitus Wahlländer
, professional tree house builder and owner of
TheTreehouse.Shop
.
This journey began with my bachelor thesis as a civil engineer: "Tree Houses – Investigation and Optimization of Fastening Possibilities under Consideration of Tree Statics and Tree Biology." At the same time, I built my own first treehouse on stilts, and it quickly became clear to me that I had found something very special in treehouse construction. I find it fascinating to let the engineering art of nature, its simplicity, its efficiency and durability, flow into the engineering art of man.
Over the course of my work I got to know Johannes Schelle and the wonderful team of Baumbaron from the south of Germany. This association quickly became a friendship. After my engineering studies, I completed my training as a carpenter, and Johannes taught me the art of building treehouses.
The idea for the onlineshop came to me during the legendary WorldTreehouseConference 2016 in Oregon, USA. Every year, treehouse builders from all over the world meet there to exchange their experiences and state-of-the-art technology. After I had the opportunity to present a part of my bachelor thesis on the optimization of the American tree house screw, I unexpectedly received much positive feedback, and we were encouraged to continue the project. So began TheTreehouse.shop – Europe's first onilneshop for treehouse builders!
With the American treehouse screw as the basis of our product, we continue to look for details and solutions that make treehouse building even easier and safer. We will constantly expand the product range of our online shop and share our expertise with you, so that you save time and are optimally equipped for your building project. We hope to be able to contribute our part to the worldwide treehouse community!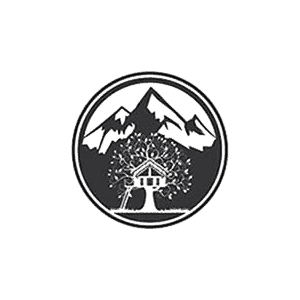 Michi, Moritz & Nicola: "Team Schubert" – Our experts for logistics, marketing and good mood!
Zeindl Metallbau GmbH: Our specialists for laser & welding
ROW Präzisionstechnik: Our specialists for turned parts and special steel
Lebenshilfe Werkstatt Munich: Our partners for the refinement of steel parts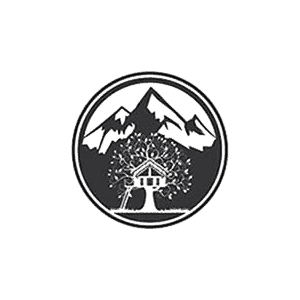 Surrounded by nature:
 the scent of damp leaves, the sounds of the forest, a cracking branch, a bird scurrying by, the play of light of dancing leaves – if you take a bath in the cool, floating forest air, between the trunks of centuries-old trees, you literally absorb this atmosphere: the peace and serenity, but also the strength.
It is not without reason that trees and forests in many cultures are firmly integrated elements of life. In the fast-moving urban centers of our western world, however, these natural elements are increasingly being suppressed. Many people feel the longing for nature and freedom all too well – the urge to go out, to climb mountains, to listen to the sea or simply to let the silence of the forest affect them.
From this belief, we draw our motivation for tree house construction:
We want to make it possible for people to create places where they feel comfortable and where they can relax! We want to promote the connection between man and nature! And we love the radiant faces of children and adults who dive into the world of tree houses!
The real enthusiasm is for the tree: it is living space, offering protection from sun and wind and giving us firewood for cold winter nights. We use it to build artistic furniture, musical instruments and ships that brought our ancestors across entire oceans. We read stories from long-past times on paper pages that come from trees.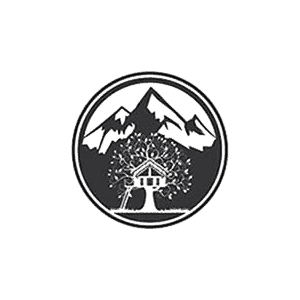 Basis of our company is the close practical relevance and the decades of experience of the company baumbaron GmbH. In addition, there are six topic-related bachelor-, master- and diploma theses on tree house construction and fastening technology. in cooperation with the Universities of Applied Sciences in Munich, Rosenheim, UNI Aachen and HNE Eberswalde. We have combined all this know-how on our website: from worldwide research and personal interviews with the most experienced tree house builders to computer-controlled FEM analysis and practical test series.
At this point I would like to thank the universities, the professors and our diligent students, Tim Hellfritsch, Onja Hardorp, Ruth Orschler, Steffen Beck and Bernhard Dallhammer!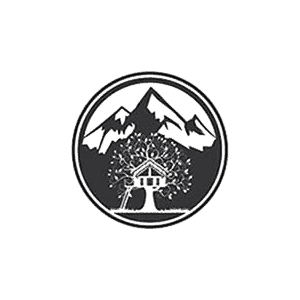 Building an own treehouse – that's what many people dream of, and no matter in which remote corner of the world you talk to people about it, you will meet with great enthusiasm.
But for most people this dream will never come true; their lives are marked by unrest and violence, disease, poverty, poor infrastructure, lack of food and inadequate access to education.
Building your own tree house – unfortunately for many people this is a far-away luxury!
We at TheTreehouse.Shop therefore donate about 10% of our income to charity every year – here we are not interested in building tree houses, but in targeted assistance:
– Meeting the basic needs of our fellow human beings
– Education
– Peaceful living together
– Nature conservation
Visit the websites of our wonderful partners – every donation counts:
The Plant-for-the-Planet children and youth initiative was launched in January 2007. At the end of a school presentation on the climate crisis, Felix Finkbeiner, who was nine years old at the time, asked his fellow pupils: "Let us plant a million trees in every country on earth! The aim of the children and youth initiative is now to plant 1,000 billion trees worldwide. Trees are the cheapest and most effective means of binding CO2 and thus provide mankind with a time joker to reduce greenhouse gas emissions to zero and mitigate the climate crisis.
In 2011, the United Nations Environment Programme, UN Environment for short, handed over the traditional Billion Tree Campaign to Plant-for-the-Planet – and with it the official World Tree Counter. In keeping with the ambitious goal of children, Plant-for-the-Planet has now declared the Trillion Tree Campaign.
So far, over 13.6 billion trees have been planted in 193 countries with the help of many adults. On the Yucatán Peninsula in Mexico, Plant-for-the-Planet plants a new tree every 15 seconds. The planting project shows how easy it is to efficiently plant trees on a large scale. With its own products (e.g. Die Gute Schokolade) and campaigns (e.g. "Stop talking. Start planting."), the initiative plants trees itself and motivates people to plant trees. At academies the children train each other to become ambassadors for climate justice – over 81,000 children and young people from 73 countries are already involved!
Plant-for-the-Planet in 2:50 minutes: youtu.be/RB17UOCk9LA